Protected Crescent

Aerocache Info:

Name
Protected Crescent
Location
Hawaii
Difficulty
Points XP
3000 XP
Hidden At
June 22, 2010
Protected Crescent is an Aerocache located in Hawaii. This Aeroache can be found between the Maui and the Kahoolawe island. You can see that there is very big half moon-shaped rock in the sea.
Hint:
Crescent-shaped sea bird sanctuary near Maui.
Map: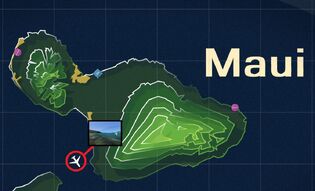 Ad blocker interference detected!
Wikia is a free-to-use site that makes money from advertising. We have a modified experience for viewers using ad blockers

Wikia is not accessible if you've made further modifications. Remove the custom ad blocker rule(s) and the page will load as expected.